Marketing & Sales
Track Prospects and Clients
Maintain marketing and sales contact information on prospect and clients. Add and classify as many contacts and addresses as desired.
View Prospects, Clients and Projects on a Map
Write custom queries to visually map just about anything. A common use case is mapping prospects to make sure they fall outside of non-compete regions.
Shared Events Calendar
Record call backs and appointments on the Outlook® style calendar. View your own or fellow coworker calendars simultaneously.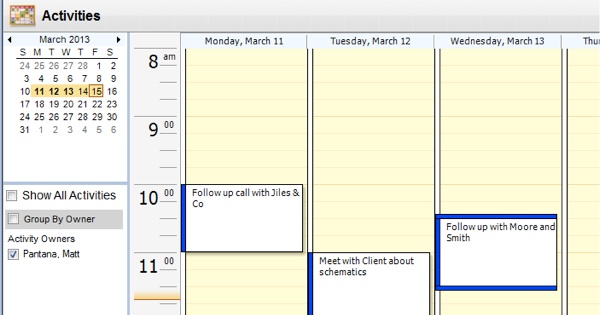 Unlimited Log History
Record individual notes stamped by date and entry person. Notes are of unlimited length. Categorize and sort notes on user-definable types.